One of the better uses of video that has been very helpful for many of our clients is also quite easy to accomplish and inexpensive to perform. Plus, it is extremely helpful in allowing national or global launches run smoother and faster, saving everyone time and money. Recording your train-the-trainer sessions is a great way of making sure that everything that is being taught to your students is easily accessible for later use. We record these sessions on camera. The main focus is on the SME and any sort of documentation that might be projected that correlates to what is being discussed. Occasionally, the camera will focus on other people in the classroom who might be asking important questions or providing other useful information. We use professional microphones to record clean-sounding audio from the SME who conducts the class. Other various microphones are set up around the classroom to ensure that any questions or comments that the students have are also captured.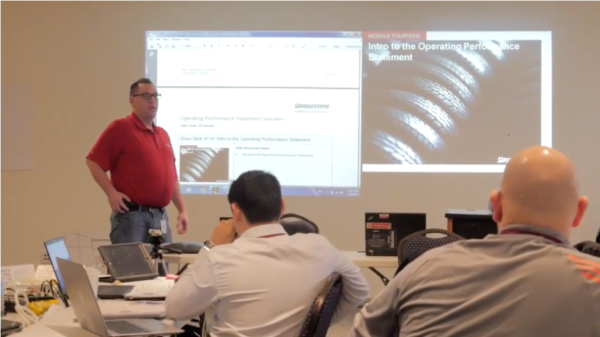 This is extremely helpful when having to do transcriptions, when referring back to changes to the course files that were made on the spot, and for anyone who was not able to attend the TTT sessions to review after the fact. It is very beneficial to the team because everyone knows that the information will be available to them if they need to refer back to it for any reason.
Once the sessions are finished, our production specialists take all of the audio and video, and create video files that contain all of the recordings. These videos can be organized by date, specific module number, or any other topic that you desire. They are then posted on our servers and made shareable by links sent out to users. These links can be shared with anyone who needs them.
The great thing about these videos is that set-up time, crew size, and equipment are minimal. This factor keeps costs down, and in the long run, will more likely save your company money by making sure that all of the information presented during these sessions is widely available to you and your team.