Our Team
Jeannie Juenger Renn, Chief Envisioneer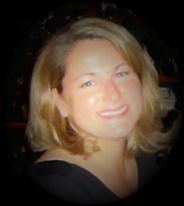 Jeannie is an accomplished training, performance improvement, and management consultant with over a decade of experience providing consulting services. With an extensive background in all phases of program planning, development, execution, management, and assessment, she has developed a reputation for successfully delivering challenging projects on time and within budget while often exceeding the client's expectations.
Through her past project involvement with an impressive roster of Fortune 500 companies, she has consulted on issues related to performance improvement, process re-engineering, Six Sigma implementation, Total Quality Management (TQM), employee policy and procedures, organizational change, instructor-led and e-learning solutions, behavioral alignment (reward and recognition programs), performance metrics/business scorecards, technology implementation training and documentation, and senior-level leadership development programs.
She is a member of the American Society for Training and Development, the International Society for Performance Improvement, the Association for the Advancement of Medical Instrumentation, the Society for Human Resource Management, and the International Society for Six Sigma Professionals. She is currently studying for Six Sigma Black Belt certification.
Jeannie's personal interests include travel, gourmet food, and fine wine. She in is the process of completing the Certified Wine Professional program at the Culinary Institute of America in Napa.
Jeanne Follman, Managing Partner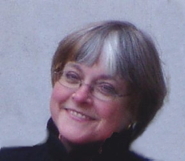 The other Jeanne (without an 'i') brings to Envision Group a background in training development, technology writing, software systems development, and project management. She specializes in software, telecom, and Internet topics and has considerable experience developing presentation materials, participant guides, and video scripts on software development topics. She's also had experience as a programmer and systems analyst, a corporate planner, a technical writer, the manager of a number of software development projects, a book designer, and a publisher.
She is the author of magazine articles, a few letters to the editor, and three books, with more on the way. She is also the creator of Wanda Wigglebits, the star of Building a School Web Site, a popular Web site that provides a "Hands-on Project for Teachers and Kids." She holds an MBA from Northwestern University.
Jeanne's personal interests also include wine (old wine and Burgundy, in particular) and she has an ongoing enthusiasm for drawing, watercolor, things Italian, fonts, and the Internet. She is always finding fascinating things to learn about and explain.
Tom Renn, VP of Business Development and Recruiting
Tom joined Envision Group in November of 2010 as the Vice President of Sales and Recruiting. He brings 18 years of diverse business experience to the company with a background in sales, recruiting, management, and operations.
Prior to joining Envision Group, Tom spent nine years at Micro Medics Inc., progressively growing and developing his sales, recruiting and operations skills. He directed the company's sales initiative for the corporate printer contracts division from 2001 to 2007, and managed the daily operations of the company as Vice President of Operations from 2007 to 2010. Before joining Micro Medics, Tom was Director of Sales for VIVA USA, an Information Technology consulting company. Tom spent three years at VIVA and was responsible for business development and sales. During Tom's tenure at Decision Consultants Inc., an information technology consulting company, he was in charge of the daily recruiting efforts to match the right IT professionals to the company's consulting engagements. Tom started his career in the banking and consumer lending arena.
Outside of work, Tom loves being outdoors—fishing, golf and pretty much all sports. He also enjoys traveling, wine, playing the guitar, and listening to music (the Beatles!).
Tom holds a BS in Finance from Elon University, graduating with honors.
Carol Biolsi, Director of Instructional Design Services
After beginning her career as an engineer, Carol discovered her passion for instructional design as an Ameritech Fellow at the Institute for the Learning Sciences at Northwestern University, where she earned an MA in Learning Sciences. Since that time, Carol has held roles in training consulting and in corporate training, with responsibilities for training design and development, project management, and leading project and training teams. She has designed and led a wide variety of projects, including blended, ILT, e-learning, and virtual training programs. She especially enjoys working on complex content challenges.
Carol originally began working with Envision Group Consulting as an independent consultant for several years beginning in 2007. After some time away pursuing the corporate training world, Carol was brought on full time in 2015 as EGC's Director of Instructional Design Services.
Carol also holds BS and MEng degrees from Cornell University and an MBA from the University of Michigan.
Carol's personal interests include playing piano, exercising, and spending time with her family.
Steve Maviano, Director of Multimedia Services
Steve was initially brought on board to perform standard video production and editing tasks for Envision Group; however, he quickly moved into multiple roles, including leading the editing team, project management, and client liaison. In early 2013, Steve was brought on full time as Director of Multimedia Services. Steve has been a Chicago-based video editor for over ten years and has edited numerous national and local commercial spots, corporate sales and training videos, documentaries, entertainment news stories, and music videos. Steve brings expertise across the entire media production spectrum, including writing, shooting, and full lifecycle production.
After graduating from Colombia College Chicago, Steve started his career at Clear Channel Motor Sports. There, Steve edited high-energy commercials and stadium videos that were seen nationwide by hundreds of thousands of people each week. He also shot the monster trucks as they soared overhead and the dirt bikes as they sped around the track, capturing some of the greatest motocross athletes as they raced for the crown.
Since leaving Clear Channel Motor Sports, Steve has worked closely with some of Chicago's finest animators, writers, and producers, generating a wide variety of media productions. His editing and animation work is featured in videos for companies such as Gatorade, Sega, and Dyson.
In addition to corporate media work, Steve has also been a contributor to one of the nation's top online entertainment news Web sites, CelebTV. He has worked closely with producers and on-camera talent to create compelling, fast-breaking news stories for their up-to-the-minute entertainment news coverage. Not only was his speed as an editor a major factor in keeping the Web site on top of breaking stories, but his creativity always kept the stories fresh and exciting. He also edited videos for FanCast.com, featuring American Idol's first-season runner-up Justin Guarini. These videos were viewed by over one million people on a weekly basis.
Steve's production experience continues to expand as he regularly incorporates new technology and tools into his production, video, and animation work.
Steve's other passion is music and concerts. He has been to over 400 concerts and has traveled globally to attend some of the biggest music and art festivals in the world, including Coachella, Bonnaroo, Glastonbury, and Burning Man. His next plan is to invest in some professional ear plugs because, well … it's about that time.
Mary Kay, Office and Client Support Manager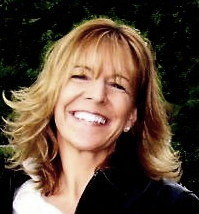 Mary has been Envision Group's office manager since 2008. She has over 20 years of accounting and 10 years of marketing, recruiting, and administrative experience. Mary manages all back office responsibilities, supports human resource and recruiting activities, and acts as the communication "hub" for the company. In addition to supporting the Envision Group team, Mary is also responsible for managing client support activities.
Mary's personal interests include spending time with family and friends, reading, and listening to live music.
Mary holds a BS from Eastern Illinois University.
Consultant Team
The consultant team at Envision is an expert and experienced group of instructional designers and e-learning developers. Our team has great depth of experience in instructional design, including needs assessment, design, development, evaluation and project management. They know how to collaborate in a virtual environment and have the ability to deliver high-quality outputs under tight deadlines. We have a long-standing relationship with each person on our team. All of us are committed to providing you with the best learning solutions possible.
Client Support Services Team
Brandi Pletcher
Brandi has been with Envision group for four years, providing project support and help desk support services. She has over twenty years administrative experience, which includes office management, HR recruitment and hiring, property management, help desk support, marketing, sales, accounts receivable/payables, and typing, proofing, and editing.
Brandi's personal interests including physical fitness, spending time with her family, and writing and reading.
Brandi has an Associate's Degree in computer programming from College of Lake County.
John Kay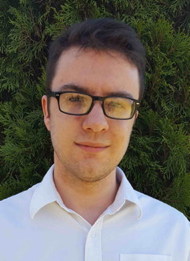 Johnny is a member of our CourtFileNow help desk support team.
Johnny's personal interests include reading, baseball, video games, drumming, and collecting vinyl records.
He recently graduated from the University of Illinois at Urbana-Champaign with a Bachelor's degree in mechanical engineering.
Kara Critzer
Kara is a member of our CourtFileNow support team. In her free time, she enjoys reading, writing, chasing after her very naughty cat, and cheering on her athletic husband and kids. Kara has a BA in psychology, sociology, and social services and a minor in criminal justice from Bradley University, and is an award-winning author of three novels, with more coming soon.