One of the greatest misconceptions about video is that it is expensive to produce. And although production costs can start to pile up as certain productions grow in size and scope, with proper planning and implementation, there are ways to keep production costs to a minimum. In the next few posts, we are going to begin discussing the various types of videos that your company can produce in relation to your budget. Today's topic is Quick and Easy Videos.
Quick and Easy Videos
Some of the most informative videos can be produced for next to nothing by using the bare minimum equipment and spending time on pre-production. Everyone now has a high-definition camera in their pocket, and it has become acceptable to use smartphone technology for video recording. The cameras on the vast majority of smartphones shoot in 1080p HD. Some of them even shoot in 4K. Why hire a camera crew when you can shoot it yourself? Explainer videos are some of the easiest videos to create because all that they require are a subject matter expert and a rough outline of their talking points. As long as you can find a nice, quiet place to shoot, someone or something to hold the camera, er…smartphone, and decent lighting, you can produce a nice video that can be used for a variety of projects. An example would be showing good/poor technique (like with sales videos for example), setting up scenarios, and talking head videos.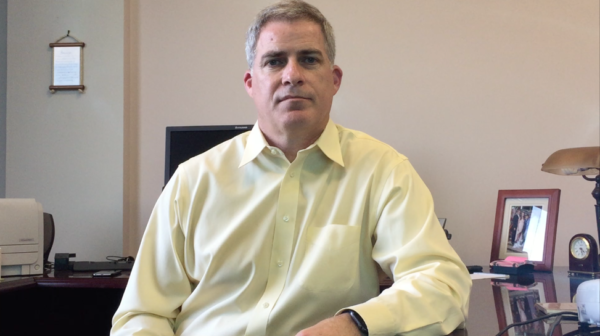 Maybe you are looking to introduce yourself and your company to a potential client? Maybe there is a project that you or your team is working on that you want to explain to other people? Maybe you just have a sales pitch that you can't make in person?  Or maybe, you just want to add some video to your training? All of these scenarios can easily be recorded and shared for almost no cost. Remember to frame your shot horizontally, NOT vertically, and position your subject properly in the frame as outlined in our Video: Interview Recording Principles and Tips post.
You also will want to speak clearly and loudly enough so that the camera's microphone can hear you. Outside noise, air conditioners, fans, and other people can easily be heard, so making sure that you are in a quiet space is key. If you really want your sound to be professional, you can purchase a microphone that can plug into your phone, but it's not essential if you are trying to cut costs. You can view a list of some of the best smartphone mics at the link below.
9 Best Smartphone Mics | April 2017
The final step for a project of this type would be to edit the videos together. This is where the majority of costs for a project of this scale come into play. However, if you shot everything properly and provided clear instructions or a script, our editors should be able to quickly develop a final product for you that will help get your message to the masses. They will add your logo, name and title graphics, or even PowerPoint Slides to the video to help enhance it. These are simple, inexpensive ways that our editors can spice up your video and keep production costs low.
Keep following us on Twitter at @EnvisionGroupC for Part 2 of our blog series on various types of video productions to enhance your eLearning and training materials. We will be discussing mid-range video production and why it can make the best impression and impact.